Welcome to East Elgin Sportsmen's Association
A BIT ABOUT US:
The East Elgin Sportsmen's Association is a members only club. Open 24/7 to our members with valid membership ID/Access Card. Our facilities include:
 A two storey clubhouse with full kitchen, large multi-function area, classroom, and washrooms on each floor
A ten lane indoor range for handgun (and handgun cartridge) firearms
50M, 100M, and 300M outdoor rifle ranges
Two outdoor archery ranges and one indoor archery/air rifle range
Five station trap range
45M mixed use outdoor range
4/25M action ranges
Please visit our Facilities Page for a complete list of our ranges and other information.
QUICK NOTICES:
Our Facilities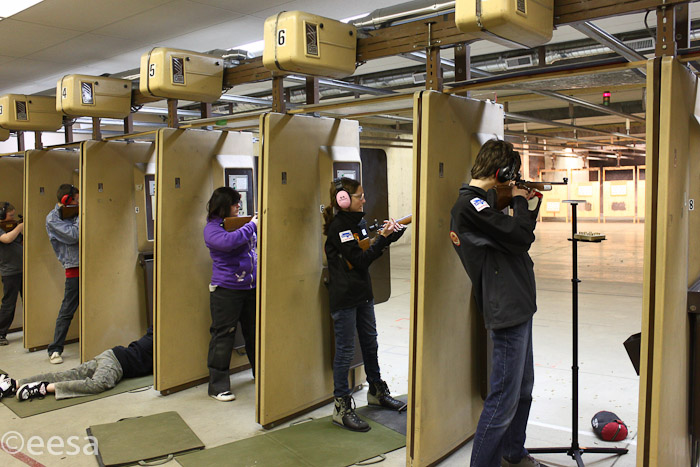 Trap Range
Indoor Range
300M Range
25/45M Range
50M Range
100M Range
Indoor Air Pistol/Rifle and Archery Range
South Outdoor Archery Range
North Outdoor Archery Range
Club House
Canada Downrange comes to EESA
Tracy Wilson of CCFR visits EESA for Ladies day and an interview with Club President Doug Lightheart.
become a member
The East Elgin Sportsmen's Association has almost 1000 members participating in many different disciplines including trap, IPSC, IDPA, rifle and archery. We are an active club that encourages participation through many events throughout the year.
Single membership
$293
$45 CSSA
$150 ADMIN FEE
more info
Dual membership
$483.50
$80 CSSA
$150 ADMIN FEE
more info
Family membership
$293
$80 CSSA
$150 ADMIN FEE
more info